Hotel Introduction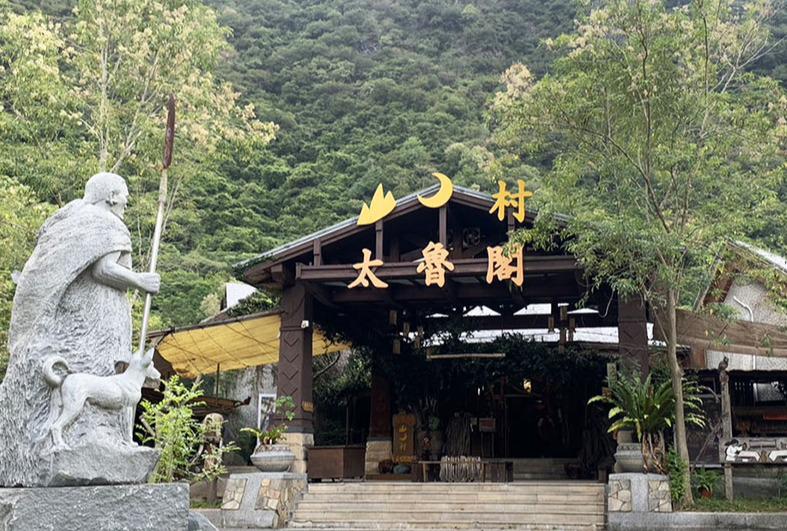 Since Taroko Village entered into business more than ten years ago, we always insist focusing on conservation, environment protection, originality, art and culture. The village valley of green grasses as soft as cushions is surrounded by dominant mountains. The poetic and picturesque scenery attracts a lot of tourists who love natural ecology as well as art and culture to come and stay with us. Many of our guests pass on their good experiences. As a result, we have a good number of returned guests. Our guests said "this is the place closest to the stars", "sitting in the balcony of the log cabin here, even stare blankly is a kind of enjoyment!"
Tel:03-8610111
Hotel Address:No.231-1, Fu Shih Village, Hsiulin, Hualien, Taiwan
Room Introduction
We provide three types of room for our guests to choose from, grand-view Taroko suite, grand-view tribal suite and grand-view chief suite.
Restaurants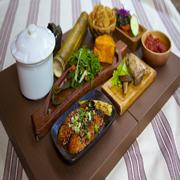 Other than having the indigenous styles, food in Taroko Village Hotel is also served with delicacy. Combining ingredients of indigenous and local Hualien features with the cooking skills of our Chef, "When Boar Encounters with Eiffel Tower", a set meal like a piece of artwork with indigenous flavor is created. In addition, we also have several other delicious dishes with the same "indigenous" flavor for you to choose and taste.
Peripheral Scenes
Taroko Village located in the middle of Taroko Gorge. It is convenience for the guests to visit the trails of Taroko National Park.
Directions
We suggest you can drive here or use the shuttle bus service provided by our hotel at the fixed time or contracted taxi from the train station. If you are coming as a group, we can assist you with booking a tour bus.Reservation: TEL:03-8610-111In addition, you can also take the bus or drive to Taroko Village Hotel.